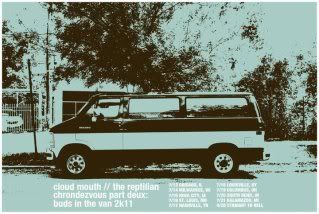 hey everybody. we've been pretty quiet about this, but as we leave for tour on wednesday, we figured that now is the right time to let you know that we will not be playing together anymore come november. all is well, and the three of us are as good of friends as ever, but a lot of things are changing for all of us, and we'd rather finish this the way we've always intended to. the past 3+ years have been amazing, and we've been able to do things we'd never thought we'd do, and we'd like to sincerely thank everybody for being so damn good to us.
that all being said, the short midwest tour we're about to leave on will in fact be the last US dates that we'll play. we wanted to make sure that'd we hit all the places that have become second homes to us, and we sure couldn't be any happier that the guys in the Reptilian are going to share this with us...we'd love to see you.
upon our return, we'll finally spill the beans as to what's going to happen with our final record and shows. they're coming together in a ways we could have only hoped for, and we can't wait to share it. hey, thanks so much.