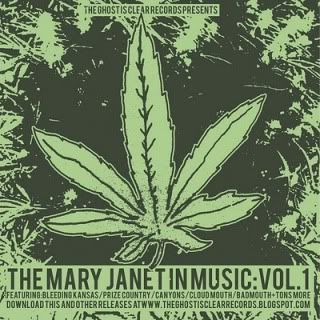 http://theghostisclearrecords.blogspot.com/
Check out The Ghost is Clear Records' Mary Janet Vol. 1 Comp.
Digital only, featuring songs by Cloud Mouth, Canyons, Doubt, Badmouth, Lord Green and more.
Then, we'll soon have news about how we'll be staying busy until ziggy dubs gets back from traveling. It will probably be flat, black, and limited to 100.
Stay tuned.